|

Baseball Glove Steaming Services At Dick's Sporting Goods
BASEBALL GLOVE STEAMING SERVICES AT DICK'S SPORTING GOODS
Store Services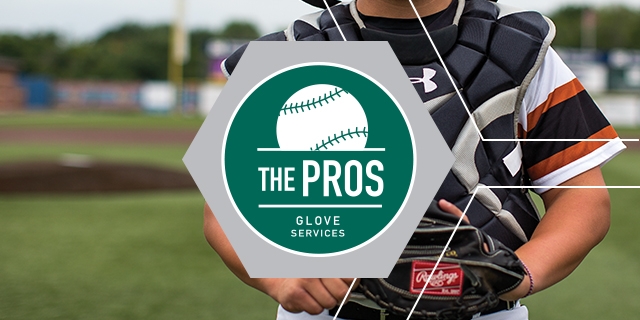 Softball & Baseball Glove Steaming
---
The season starts when you break in your new glove.
The skilled Softball and Baseball PROS at DICK'S Sporting Goods can get your glove or mitt into game-day condition with our in-store glove steaming service.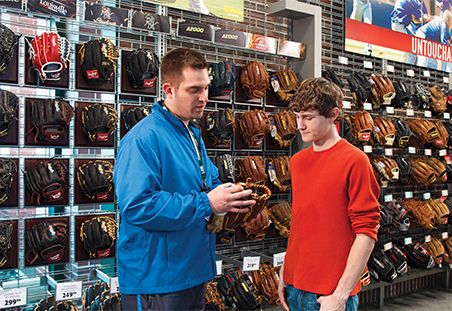 Professional softball and baseball glove steaming improves the playability of your glove. After steaming, the DICK'S technician works to shape and mold hinge points for a custom fit. These steps quickly relax leather and seams, leaving the glove soft and supple for maximum performance.
Custom shaping and steaming at DICK'S saves you weeks of break-in time, so you can walk out ready to take the field. Shop the full collection of baseball gloves and softball gloves at DICK'S Sporting Goods, including Pro Series baseball gloves. Remember to keep your steamed glove at its best with our assortment of glove care products and accessories.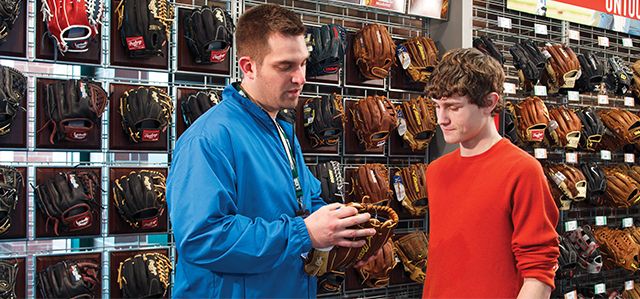 Glove Steaming: How It Works
---
While you may consider glove steaming at home, doing so is dangerous for both you and your glove. Wondering how to steam a glove without the risk? Our Glove PROS use professional equipment and have the appropriate training to ensure proper glove steaming.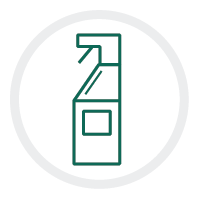 Leather Conditioner
Prep and soften leather.
Technicians use a specialized, manufacturer-approved conditioner to prep the leather. This opens pores in the leather, helping it soften.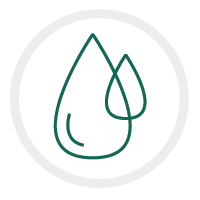 Steamer
Accelerate break-in process.
The glove is placed into a steamer at time increments based on the type of leather. Heat loosens the leather and laces, while the steam infuses the glove with water molecules, making it more malleable at key break-in points.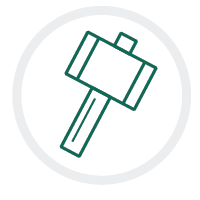 Wooden Mallet
Loosen hinge points of the glove.
In between steamings, technicians pound the steamed glove with a wooden mallet to loosen hinge points of the glove until they achieve the custom fit you need.
Save on Services When You Shop at DICK'S
Baseball and softball gloves purchased online also qualify for in-store glove steaming with proof of purchase. Find the store nearest you with the DICK'S Sporting Goods Store Locator.